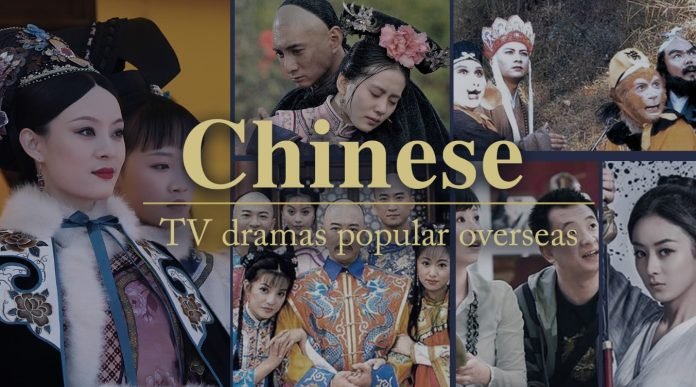 Chinese Dramas & TV Shows: China is renowned for its entertainment industry, and its television dramas are no exception. Chinese dramas and TV shows are popular not just in China but also worldwide, captivating audiences with their compelling storylines, high-quality production values, and talented casts.
With a vast array of genres, including romance, historical, fantasy, action, and crime, there is something for everyone in the Chinese drama world. Whether you are a fan of epic historical sagas or prefer contemporary love stories, there is sure to be a show that captures your interest.
In this article, we will be exploring the ten best Chinese dramas and TV shows that have captured the hearts of viewers both in China and around the globe. From sweeping historical epics to modern rom-com, these shows showcase the best of what Chinese entertainment has to offer, and are sure to provide hours of entertainment for audiences of all ages.
10 Best Chinese Dramas & TV Shows
Chinese dramas and TV shows have become popular in recent years. From romantic comedies to historical dramas, there is something for everyone. If you are looking for a good Chinese drama or TV show to watch, here are the 10 best Chinese dramas and TV shows to watch:
01. The Untamed
IReleased in 2019, this series quickly became a fan-favorite and one of the most popular Chinese dramas of all time. This adventure story follows two soulmates, Wei Wuxian and Lan Wangji, who discover the truth of their past lives while exploring an intricately interwoven world of ancient mythology.
The show features beautiful acting, epic fight scenes, and an immersive soundtrack that will leave you wanting more after every episode. It also boasts an incredible cast that includes Xiao Zhan and Wang Yibo playing the main characters.
Between its action-packed scenes and intriguing storyline, it's easy to see why The Untamed has become such a cult classic in China and beyond. Its wide array of genres—from fantasy to romance—ensures that there is something for everyone to enjoy!
02. Eternal Love
This series follows the story of two heavenly immortals who fall in love with each other and defy fate just to be together.
The drama follows the characters, Bai Qian and Ye Hua, as they embark on a journey through different lives and cultures without each other, before finally reuniting and finding their true love. Eternal Love is indeed captivating, as it deals with many themes like identity crisis, cultural differences, ancient mythology and star-crossed lovers in their lifelong pursuit of eternal love.
The series has some amazing visuals that will definitely make the experience feel even more immersive. With its thrilling plot points and beautiful cinematography, Eternal Love will surely provide an enjoyable viewing experience for all its viewers.
03. Go Go Squid!
Go Go Squid is a romantic comedy that follows the story of a talented computer science major and a talented e-sports competitor. It stars Li Xian andYang Zi as the main characters.
This hilarious and delightful show follows their tumultuous relationship as they grapple with their respective feelings for each other, all while competing in China's intense e-sport scene. It's a great watch for anyone who loves a good romantic comedy with a unique twist—and plenty of suspense!
If you're looking for a show that packs emotion, there's no better choice than "Go Go Squid! With its unique mix of comedy and romance, it will take you on an unforgettable journey that is sure to leave you breathless.
From the stunning visuals to the heart-pounding drama, this Chinese Drama & TV Show series will have you captivated from start to finish. A must-watch for anyone looking to enjoy some top-notch entertainment!
04. Put Your Head on My Shoulder
If you're looking for a slice-of-life Chinese Drama that will make you feel like you're a part of the story, then Put Your Head on My Shoulder is perfect. The plot follows college student Gu Weiyi, and her journey of discovering the true meaning of friendship, love and acceptance. It's considered one of the most popular Chinese dramas ever made and is loved by fans around the world.
This show was adapted from a novel by Annie Yi, who also wrote Go Go Squid!. It stars actors Xing Fei as Gu Weiyi, Chen Zheyuan as Song Qier, and Yin Zheng as Xu Xiaofei.
05. Le Coup De Foudre
"Le Coup De Foudre," also known as "Love at First Sight," is a Chinese romance TV show starring Zhao Yiqi, Zhang Yunlong, and Wang Yi Bo. It tells the story of a young man and woman who meet by chance in Beijing and fall madly in love.
The show follows their budding relationship as they navigate the complexities of their work, family dynamics, and dating in a big city. The show was popular with viewers of all ages, becoming the #1 rated show on streaming platforms when it aired in 2019.
If you're looking for a heartwarming story about first love, this is it! Le Coup De Foudre is lighthearted yet packed with emotion, as we watch our two leads gradually build up their trust in each other. And if that doesn't draw you in enough, there's also plenty of romantic music and stunning visuals to keep you glued to your screen!
06. Love O2O
Not to be missed is "Love O2O", which is a romantic comedy drama based on a novel written by Gu Man. Starring Zhu Yilong and Yang Yang, the series tells the story of Wei Wei(Yang Yang)who is a top-notch student and Xiao Nai(Zhu Yilong)who is an unbeatable handsome genius in an online game. The two meet offline but soon fall in love with each other in real life and game.
It was first aired in 2016 and received over 10 billion views. The popular drama made Zhu Yilong and Yang Yang household names overnight! In addition to its hilarious plotline, this c-drama also has some of the most heart-stopping kisses scenes between Xiao Nai and Wei Wei!
The audience can't help but root for this adorable texting couple whose love blossomed from their gaming dynamics in the virtual world to real life. It's no wonder that "Love O2O" has become everyone's all-time favorite Chinese Drama!
07. Nirvana in Fire
The classic Chinese historical drama "Nirvana in Fire" is a must-see for anyone who loves a good story. It follows the story of Lin Shu, an exiled war hero who is wrongly accused and left out in the cold by his own people. As he embarks on a quest to clear his name and prove his innocence, he finds himself caught up in a complex political plot that seeks to restore glory and order to the nation of Liang.
The drama stars Hu Ge as Lin Shu, and has been praised by fans for its stunning cinematography and strong writing. Not only does it feature intricate fight scenes, but it also delves into the intricate characters of its protagonists.
08. Go Ahead
This drama follows the life of two siblings, Chen Shen and Chen Yu, who inherited their family's dumpling shop after their mother passed away. They must face a lot of obstacles as they keep the business going, all while trying to manage their own personal struggles.
"Go Ahead" stars Wu Xiu Bo as Chen Shen, Li Qin as Meng Xiao Rou and Wang Zi Wen as Chen Yu. Together they will take you on a heart-warming journey and show you how success can come out of any situation with hard work and determination.
The show also includes topics such as brotherhood, family values and friendship that will surely tug at your heartstrings. With its amazing cinematography, interesting story line and amazing cast, this is one drama that you don't want to miss!
09. Well-Intended Love
It follows an ambitious actress who agrees to a fake marriage with a rich CEO to gain access to a drug that could save her father's life — only to realize she has actual feelings for her pretend husband.
The show has all the elements of a great drama: romance, family drama and even some comedy. The performances are amazing and the plot will keep you glued to your seat until the finale.
The romance between Xia Lin (played by Simona Wang) and Yichen (Xu Kai) is captivating, as they both come from completely different backgrounds and trying to make their relationship work with all these cultural differences. Plus, there are scenes of them falling in love that will warm your heart and make you wish for something similar in real life!
Xia Lin's parents have quite a complicated relationship, but it's heartwarming how much they care for each other despite their own problems. On top of that, there's also Yichen's family drama with his own parents wanting him to get married for their own selfish reasons. You can definitely expect some tears throughout this show!
10. E You Are My Glory
The show follows Liang Sheng and Jiang Yuan who grow up together, but were later separated due to a tragedy. Ten years later, they are brought together by fate and experience a difficult journey of love.
This drama tells the story of two people who fight hard to overcome their life struggles as well as their own personal demons. In the process they learn to open up and fall in love with each other in a very endearing way. The series stars Song Wei Long and Sun Yi Ning who bring believable performances that make viewers feel connected to the characters.
Other aspects viewers will appreciate from this drama include its dialog which is meaningful and deep, as well as its soundtrack which moves viewers emotionally.
Conclusion
From romantic comedies to thrilling epics, Chinese Dramas and TV shows have something for everyone. Whether it's the epic story of The Untamed, the charming romance of Put Your Head On My Shoulder, or the heart-warming story of Love O2O, these dramas and shows offer something for everyone.
They also offer viewers a chance to reconnect with the culture and customs of ancient China. By watching these dramas and shows, viewers can learn more about the values, traditions, and beliefs of their ancestors.
All in all, these 10 Chinese dramas and TV shows offer a wonderful escape from the everyday. From laughs to tears, there's something for everyone – no matter what kind of mood you're in. So pick up your remote and start binging one of these amazing shows!
Visit also: click here